Client Testimonials
JAGUAR LAND ROVER
"I am lucky enough to have worked with this amazing team on many projects for nearly a decade.
Never do I arrive at the studio to nothing but utter amazement and inspiration.
On behalf of the Brands I have worked for with RJDM I can whole heartedly say there is a complete understanding of the needs of the customer, brand vision, design, creativity, inspiration and much more.
We have worked on Animations, Graphics, Renders, HTML, Apps, AR, eLearning and so much more with RJDM On our projects.
Cannot recommend highly enough from Small Ideas to Premium Global Deliverables!"
David Vardy
Global Apprentice Training Manager
EMCO WHEATON
"We were fortunate enough to work with RJDM on a project to create an animation that showcased our aftermarket offering.
The final product they created has now been shown at trade shows around the world and the feedback has been phenomenal.
Many of the people who have seen it have commented not only on the subject matter but on the great design and storytelling - both of which are completely attributed to RJDM. Working with the whole team, especially Imogen, was a pleasurable and very laid back experience, communication ran smoothly and nothing was too much trouble.
We look forward to working with them many times again in the future."
Emma Ardley-Batt
Global Marketing Manager
VOLKSWAGEN GROUP
"RJDM have been working with the Volkswagen Group since 2002. We have found them to be very capable of delivering to our high demands and tight deadlines, and at the same time still maintain an extremely high level of service quality.
We have an honest and open relationship, which allows both parties to understand the requirements and expectations. RJDM is driven by the high expectations of Ricky O'Donnell who prides himself on everything he and his team produce"
Group Services statement on behalf of Volkswagen Group
COCA-COLA ENTERPRISES
"One of the most creative and innovative companies I have had the pleasure to work with. These guys have a great vision and passion and are capable of delivering projects to tight deadlines, often demonstrating flexibility in adapting to unexpected change to scope or content. Professional, high quality end results. I have no hesitation in recommending RJDM and look forward to working together on many projects in the future."
Justin Whayman Senior L&D Manager, Instructional Designer
FRONTIER DEVELOPMENTS
"We commissioned RJDM Studios throughout August and September 2011 to support us in the creation of Cinematic Animations for the Xbox 360 Kinect Disneyland Adventures video game. We work with major partners in the entertainment industry, in this case Microsoft and Disney. Therefore, it is imperative that our outsource partners provide us with support of the highest calibre.
During our time working with RJDM Studios they provided our business with excellent support in the form of Cinematic Animations for Nemo, Peter Pan, Alice in Wonderland, Jungle Cruise and Splash Mountain. Based on our experiences, I would recommend RJDM Studios to you as a trusted supplier of animation, able to work to budget, to a high quality and to very tight timeframes."
David Walsh Managing Director
NORTHAMPTONSHIRE COUNTY COUNCIL
"RJDM are a pleasure to work with. Right from the beginning, their enthusiasm and creativity brought life to what was essentially a dry public service message.
They've used their expertise to work with us, creating a whole animated world that's better than we'd hoped for. They've even indulged our whim for a giraffe in a snorkel.
The animations are the perfect vehicle to add interest to safety advice and quickly reach audiences we'd never engage using traditional methods."
Sara Wilson
Marketing Specialist
VIELIFE
 "When I started working with RJDM, I had no experience creating apps. They were extremely helpful and guided me through every step of the way, answering all my questions (and I had a lot!). I immediately found them to be professional, passionate and a lot of fun to work with and I felt confident that they would deliver a high quality product – which they absolutely did.
RJDM are a talented and creative team and a pleasure to work with.  I look forward to working with them on many more projects."
Shazia Hussain
Head of Customer Engagement and Design
vielife Limited
PUBLICIS CHEMISTRY
"RJDM is a one stop shop for anything from ground breaking technical websites/mobile apps to incredibly detailed, beautifully crafted animations. Their capability and knowledge in digital spaces is second to none.
I have worked with RJDM on several really high demanding projects and their attitude combined with vast knowledge means whatever the challenge you can rely on them. It is always pleasure working with a team who is capable, creative and reliable and I look forward to work with them again."
Ahmet Baris Gencer
Digital Solutions Director
Publicis Chemistry
CAMBRIDGE COGNITION LTD
"I highly recommend RJDM studios to conduct a professional and high quality service. I have worked with Ricky and the team on two separate occasions and both times found them to be extremely willing to adapt to changing requirements and ideas, as well as an impressive ability to work to tight deadlines to deliver the projects on time.
A friendly environment to collaborate with, and a very enjoyable experience overall."
Julia Noble
Scientist
Cambridge Cognition Ltd
BROOKES & CO
"When we embarked on the process of creating an animated video we were naturally a little hesitant and anxious about the whole thing. When we met Ricky he made us feel completely at ease and explained things in a clear and concise way.
As the project progressed we were updated regularly and expertly by Matt on all aspect of the video's production. RJDM were helpful, creative, supportive and professional throughout the whole process of creating the video and we are delighted with the end product.
I am impressed with RJDM's ability to deliver a high quality end product in a timely way and I can wholeheartedly recommend their services to anyone embarking on a similar journey to ourselves."
Philip Button
Managing Director
PRIVATEFLY
"PrivateFly has partnered with RJDM Studios since 2010 for our CTO requirements and high level system architecture. Using RJDM has been, without question, the best business decision I have made since the launch of PrivateFly in 2006.
RJDM has been a business accelerator for our technology led company. As an SME using RJDM has allowed their technical experience from other sectors outside of travel (eg customer security specifications from the banking industry) to be absorbed into our platform and business. Most importantly, the guys at RJDM feel like part of our business and team."
Adam Twidell
CEO - PrivateFly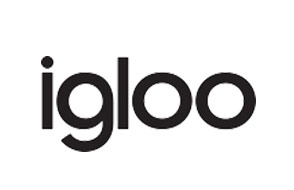 IGLOO CREATIVE
"We've worked with Ricky and his team at RJDM since 2008. They are our go-to when it comes to solid illustration and animation.
They are pro-active, positive, creative and continually looking for new ideas and technology that will deliver something really unique and special, ready to make a great idea even better.
I would recommend Ricky to any other design agency who is looking for a reliable creative partner. We are proud to have Ricky as a partner and will continue to work with him for many years to come. "
Louise Major
Account Director
Igloo Creative
MMC LTD
"I am pleased to provide a testimonial for RJDM as they are responsible for rejuvenating our entire company image via a new Web-site, Character promotional images and more importantly designing our order processing tracking system. We have worked and been in contact with all of their team and can confirm they are a very courteous and professional company.
They provided great innovation and support to our company needs when we first met and have continued to provide a superb and efficient after sales service which helps maintain our marketing campaigns.
I would recommend RJDM to any business looking to competitively expand or refresh their marketing approach."
Graham Clark
Director
MMC Ltd